Tips for Choosing the Right Product Labels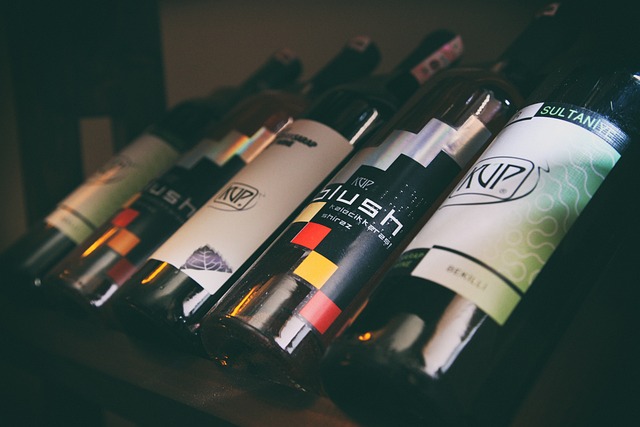 Product labels are a crucial aspect of branding, storytelling, and product identification for both new entrepreneurs and established businesses. Despite often being viewed as an afterthought, labels play a vital role in providing consumers with information about a product's ingredients, nutritional benefits, flavours, and more. This information can greatly influence a consumer's purchasing decision. That is why picking the right product label material is important. If you need high-quality labels for your product, check out Label Solutions.
What is the Importance of Product Labels?
In today's market, labels are not just used to convey ingredients, but also serve as a medium for businesses to communicate their brand values, philosophies, etc. This has led to a trend of using trendy and eco-friendly labels in various industries such as food and packaging, beauty, cosmetics, and candles.
What are the Different Types of Product Labels?
Choosing the right product label is essential for businesses of all sizes. The product labels market has evolved to include a wide range of options, each tailored to specific types of products, industries, and distribution channels. Each of these labels offers unique advantages, such as durability, flexibility, and printability, and it's important to understand the pros and cons of each before making a decision.
To determine the best type of label for your product, it's essential to consider the product itself, as well as where it will be sold and to whom. Here are five of the most commonly used types of labels within popular industries:
Shrink labels: These labels are made from a polymer plastic film that can be employed to make distinct container shapes and high-impact graphics. They are commonly used in household cleaning products and bottled beverages like water and sodas.
Pressure-sensitive labels: These labels are highly adaptable and widely used in commercial settings. They can be printed using various methods and techniques and can be applied to any type of bottle, jar or tube.
Die-cut labels: These labels are custom-made to have a unique shape or outline. They are often used for uniquely shaped containers, packages or label panels.
In-mould labels: These labels are known for their durability and are commonly used on products like laundry detergent bottles. They are also well-suited for warning labels.
Thermal labels: Also known as direct thermal labels, these labels employ heat-sensitive media that darkens when passed under a warm printhead. They are commonly used for price tags, barcodes, shipping, pharmaceuticals, food and bakery, as well as product labelling.
Essential Oil Bottles Labels
Product labels for essential oil bottles play a crucial role in conveying the quality and purity of the product to consumers. Because essential oils are delicate and sensitive to external factors, it's important to choose labels that are able to withstand potential damage. Waterproof or oil-proof labels are a great option for essential oil bottles as they prevent deterioration and ensure that the ingredients and other important information remain legible. These labels are ideal for products that may come into contact with water or other liquids, such as in kitchens or bathrooms, or for items that will be stored, displayed, or used outdoors. Using waterproof labels helps to preserve the integrity of the product and protect it from damage.
Make Your Products Pop with Candle Jar Labels
Different types of candle jars provide the opportunity to get creative with your labels and showcase your brand in a unique way. Whether you're in the beauty industry or looking to innovate with your candle designs, it's important to choose labels that reflect your brand, colour scheme, and mission. This will help to draw in consumers and create a strong connection with your products. It's crucial to always keep your target consumer in mind when choosing a label, and not to compromise your brand aesthetic for a label that may not be well-suited to your products. With the right label, your candles can truly make a statement and pop on the shelves.