The Major Benefits Of Pursuing A Career As A HR Professional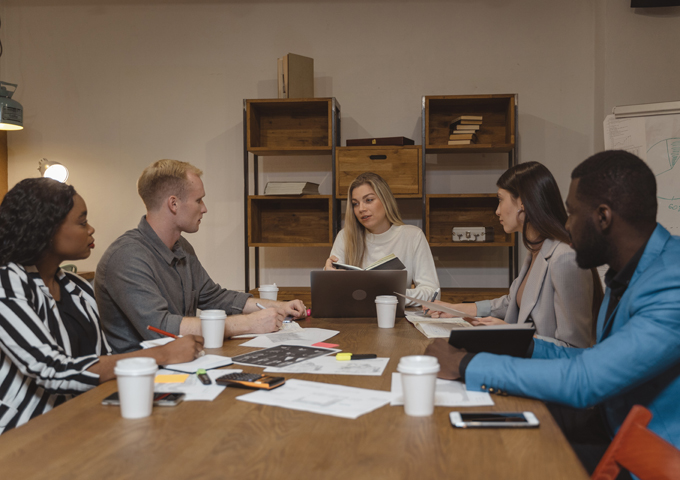 One of the main goals of human resource management in a typical organisation is to manage the employees through the correct application of appropriate systems and policies. Human resources is responsible for hiring and enrolling new employees, facilitating training and development, conducting performance appraisals, managing employee benefits and reward schemes, and overseeing pay and benefit systems.
In addition, HR handles the changes needed in the organisation and the industrial negotiations as far as collective bargaining and governmental laws are concerned.
Therefore, considering the extensive range of duties involved, it is quite clear that human resources have different responsibilities in an organization. Unfortunately, many people have developed a bad perception towards the HR office, as it is in charge of dismissing employees, analyzing employee performance, and taking a big part in dispute resolution processes in the organization.
The truth is that the HR department is critical since its benefits far outweigh its shortcomings. Fundamentally, HR is heavily involved in all stages of an employee's development cycle in the organization.
DEVELOPING A STRONG WORKING CULTURE IN THE ORGANIZATION
HR professionals are usually the most knowledgeable when it comes to mastering the overall outlook and vision of the company. This is because their work compels them to have a solid understanding of the priorities and challenges facing the organization.
The HR office relies on professional strategies for people management to develop a solid working culture in the organization, thus determining its future. HR professionals are also in charge of running employee welfare programmes like reimbursements, insurance schemes, and transferrable job skills training events with the goal of improving the lives of staff members.
THE DEMAND AND SALARIES FOR HR PROFESSIONALS ARE GROWING
As every year passes, the demand for HR specialists in the job market has been growing at an extraordinary rate. The HR department is one of the most important roles in any business organization. Indeed, sophisticated and automated HR technologies have entered the market, but they can hardly replace the human intuition and common sense required in the HR profession. For this reason, we expect the role of trainers and HR-related professionals in most organisations to continue blossoming.
There are some specialized companies in sourcing and placing HR professionals for companies across all industry sectors. They are experts at finding the exact type of individual that you need, ranging from HR director recruitment to HR Administrator roles and everything in between.
OPPORTUNITIES TO SOLVE VARIED NEEDS EVERY DAY
In a typical organization, each working day brings its own unique set of challenges to the HR desk. For example, the HR department may be required to take part in orienting new personnel, undertake administrative duties, survey staff members for new practical ideas, draft contracts, review job applications, and help staff members update their health insurance information as new company laws or guidelines come into effect.
Such diverse work duties make HR work exciting and thought-provoking, as every day calls for new solutions.
CREATING NEW CONNECTIONS WITH PEOPLE
The everyday responsibilities of an HR professional involve a lot of engagement with people. A human resources specialist, for example, is likely to interact with new people when conducting job interviews, answering questions, or responding to employee concerns. Therefore, to work in the HR office, you will need to be passionate, have good communication skills, and be comfortable working alone or in a team.
ADVOCATING FOR THE INTERESTS OF THE EMPLOYEES IN THE ORGANIZATION
Ordinarily, HR specialists have a better and stronger grasp of the organisation and the roles and needs of the staff members working there. For this reason, they are more strategically placed to identify and voice the challenges faced by the staff members before they escalate and become more difficult to handle. In most cases, HR professionals lead problem-solving processes for the employee's benefit.
Other duties of HR professionals include listening to frontline employees and advocating for their needs, like flexible work arrangements, with top management.
They also provide:
The necessary guidance to enable the employees to progress in their careers
Effective onboarding services to help new recruits settle in the organisation
Help the staff members find maximum value from their professional work