Why You Should Consider A Career In Teaching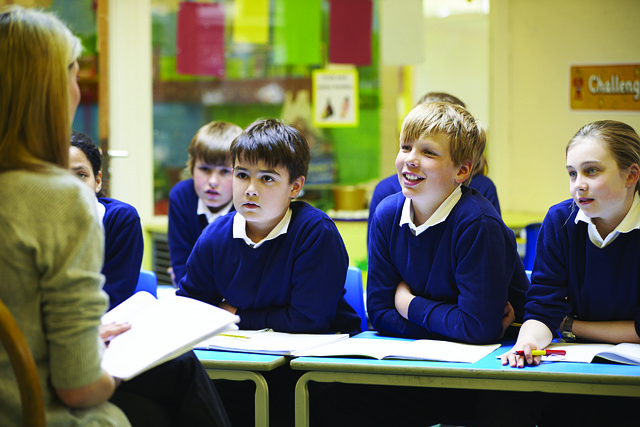 Many teachers feel that their job is always rewarding. Additionally, there are plenty of practical benefits to teaching. Herein, we'll explore some of the primary reasons people take up a job in teaching. We'll also look at some of the downsides to keep in mind while exploring a career in teaching. If you're looking for a job in education, you can use the help of a high-quality education agency.
1. Variety
Being a teacher brings unique experiences every day. Every class is different, and cumulatively, every day is different. There is nothing routine about teaching. There is always something to break up the routine of teaching. From school trips, holidays, celebrations, sports days, and/or unplanned yet exciting events. In a nutshell, teaching is an excellent career if you don't want to spend weeks at an office desk.
2. Fun
Teaching can be fun. If you're willing to be creating and confident to think outside the box, you can make your lessons an exciting and thrilling experience. For the most part, kids are most excited by engaging lessons – think of creating a play in French or creating a rocket in your chemistry class.
You can also utilise school time outside classes to pursue some of your interests. For instance, you can create a school vegetable garden, a knitting club to take up some of your free time during lunchtime, or even a robotics club.
3. Working With Kids
Very few jobs will have people around, all enthusiastic and energetic. Equally unique to teaching, there are few working environments where people around will be speaking their minds. Whether you love finger-painting with 4-year-olds or exploring the intrigues of literature with A-level students, there is something for you. Importantly, you can rest assured that you'll experience the joy of working with kids and young adults.
4. Making A Difference
A teacher with a passion for positively shaping the lives of young children can be life-changing to their students. Some teachers elected to pursue teaching as a career to pass on an excellent experience akin to what they experienced. Others go into teaching after they felt let down by their schooling experience and do not want other kids to experience the same. Either way, being a teacher allows you to positively impact a young child's life.
5. Long Holidays
On their own, long holidays would not tempt you into teaching. However, they do certainly sweeten the deal.
However, the holidays might not be as long as they seem. There is plenty of administrative work and preparations to do during the holidays. Additionally, the job offers little flexibility on when to take holidays.
6. Transferrable Skills
As you teach, you hone some valuable skills, including communication skills, organization, perseverance, determination, and confidence, all of which are necessary when working in a classroom. Working as a teacher prepares you for anything you might encounter in related careers, such as audits, consultancy, and youth and social work.
7. Decent Salary
Ordinarily, teaching will not set you on a path to becoming a millionaire. However, if you excel in your practice and take on responsibility, a teaching career can earn you up to £50,000 a year or even more.
8. Financial Aid And Support While Training
If you're training for in-demand subjects, you can receive bursaries worth the equivalent of a salary as you train.
9. A Schedule That Aligns With Your Kids' Schedule
If you plan to be a parent, or you're a parent, a teaching schedule aligns with your kids' learning schedules. Additionally, you'll be on holiday at the same time as your kids, allowing you to spend quality time with your kids during the holidays. The aligning of schedules will help you save money on childcare.
The Downsides Of A Teaching Career
However, life as a teacher is not all rosy. If you're considering a teaching career, you need to be cognisant of the difficulties you'll face, including:
Heavy workload – Working as a full-time teacher means you have to teach, find time to plan your lessons, create resources, mark books and tests, document your work, write every student's report, and carry out administrative work.
Constant changes – The world of teaching is dynamic. The guidelines, targets, and government policy (and attitude) constantly change, which can leave teachers frustrated and unable to keep up.
Media attitude – In recent years, the media has tended to vilify teachers. You might think it easy to brush off the unfair criticisms at first. However, it will affect you more than you might think.