8 Tips For Getting More Out Of Networking Events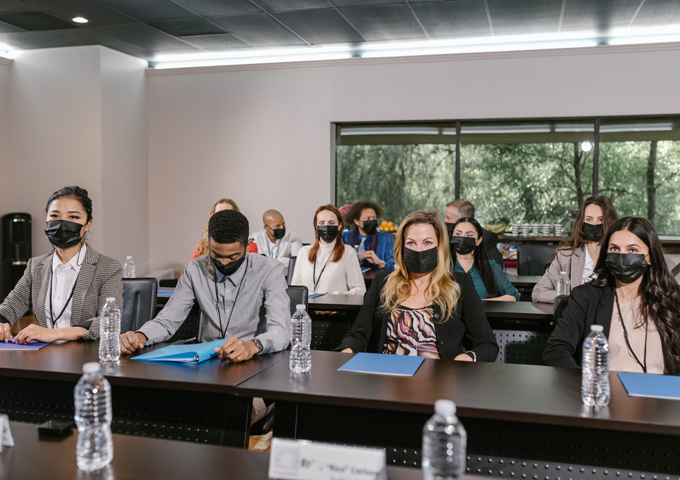 1. Set Your Goals And Judge Opportunities Accordingly
What exactly are you looking for when you look for new business contacts?
Do you want to elevate your company's profile?
Are you looking for people who can provide new skills?
Do you need leads on customers?
Every time you go to a new networking event, start by finding regulars who have been there before. Talk to them and gauge how the event aligns with your goals. Before you commit more time, make sure an event will help you network the way you want to.
2. Craft A Solid Pitch
You need to have a clear, concise 'elevator pitch' that you can deliver in about a minute. The objective is to describe your business, your goals, your skills, and what makes you unique and memorable. A good point to keep in mind is how you can distinguish your business from the others in the room. Be prepared with the right marketing materials (business cards and so forth) to support your pitch. When your pitch succeeds and someone wants to know more about your business, be ready with concrete examples of how you've helped your customers.
3. Explore New Environments
You have a natural tendency to stick with familiar communities and people you already know. To do better marketing, you need to rise above that tendency and meet professionals outside your existing circle. At every networking event you attend, scan the room for unfamiliar faces and make it a point to engage with them. This is a perfect time to deploy that pitch.
4. Pay Attention To The People You Meet
To build strong business networking groups, you should go beyond your prepared pitch — in fact, get off your own business entirely. Find out what other attendees are looking for and look for common professional ground. Ask open-ended questions to demonstrate your interest and learn about others in your industry. Do you have connections that might be useful to them? Could you make an introduction that will benefit their business? Even if you don't get what you're looking for, the information you gather can be incredibly useful.
5. Be Patient And Present
It takes time for networking to show results. Once you've identified a good event that aligns with your goals, make a point of attending as often as you can. In addition to seeking out new people, reconnect with those you've seen there before. Strengthening an existing relationship might shake loose new opportunities.
6. Make Your Referrals As Useful As Possible
Providing a link to a third party with helpful information is a great way to forge a professional bond. Whenever possible, make your referrals convenient to the person you give them to. Don't provide just a name; have a phone number, email address, or social media handle to go with it.
When you're on the other end of this process — meeting a new contact through someone else's referral — make sure you follow up with the person who provided the contact. Make sure you express appreciation for useful contacts. Doing this publicly at a networking event is a great way to boost both your credibility and that of your referrer.
7. Follow Up On Your Promising Connections
Meeting people at a networking event is just step one in forging valuable connections. How and when you follow up afterwards is important, too. Have an organized plan for reaching out to the people who interest you; social media platforms are incredibly powerful for this. One advantage of having a concrete follow-up plan is that it allows you to maximize your efficiency during an event. You can meet as many people as possible without getting bogged down in detailed discussions during the event itself.
8. Measure Your Progress
Because you started by setting out explicit goals, it should be easy to measure how a given networking event is paying off. Is it generating useful contacts and/or customer leads? How much are you investing in the event, including your own time? As you get a good handle on a networking event's return on investment, you can drop those that aren't productive and focus on those that are.