Advantages of Business Coaching for Entrepreneurs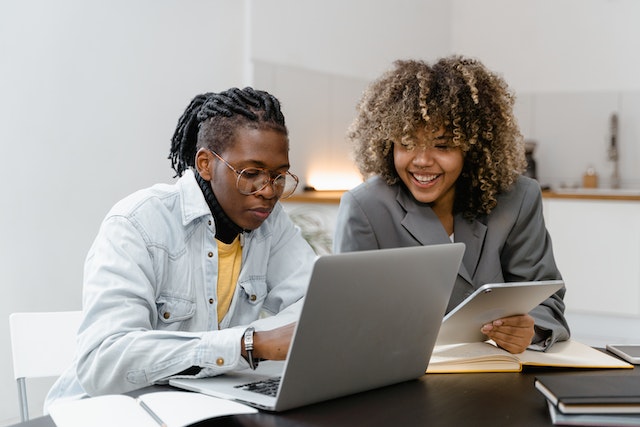 Here is a list of some of the main benefits associated with business coaching for entrepreneurs.
1. Increased Time Freedom
Business coaches can help entrepreneurs to find improved time freedom. Most entrepreneurs often feel as if they do not have nearly enough time to complete everything they need to do.
A business coach can assist business owners by helping them to gain an understanding of how they should be spending their time. Business coaches can also assist you with identifying the activities you should be spending more time on to help expand your business.
With this assistance, you will find it easier to catch larger opportunities which will help your business grow faster. This will also give you the time you need to start spending time with family or friends that matter to you the most.
2. More Time to Start Working on Your Business
When you work alongside a business coach, this will give you the time you need to start working on expanding your business. With access to an increase in time freedom, this gives you the chance to start working on the business as opposed to in it.
Business coaching can also help the owner of a business to set realistic goals and to prioritize the work that is the most important. This type of clarity can help them to improve productivity and manage their time a lot better. If you are looking for more time so you can work on your company, leadership coaching can assist you when it comes to focusing on more important priorities.
A business coach can assist you with freeing up more time so that you can plan and think. With extra time, you can focus on capturing better opportunities to grow your revenue. With this type of focus, you will feel more confident when it comes to achieving these goals.
3. More Focus on What You Enjoy Doing
Business coaching can help entrepreneurs to free up time to spend on what they enjoy doing. When you spend more time on growing your strengths you can be sure that your business will also grow faster. There are specific activities that each entrepreneur does which will have an impact on their business.
A business coach can help you to identify these activities. The ideal coach will also help you to pinpoint things you are good at, things you enjoy doing, and what is going to generate the most income.
A business coach can also help you to eliminate the activities that are stopping business growth. When you are more involved in activities that you enjoy, this helps to create more productive, satisfying, and simpler days.
4. Better Clarity About Your Goals
Business coaches have the skills to assist business owners to grow and build their businesses. These coaches can also assist you with defining your goals. They will help you with the placement of short-term and long-term strategies to help you achieve your goals.
Setting measurable and specific goals will give you a clear path when it comes to growing and planning your business. Having a clear goal will clarify the way you think and provide you with more direction.
Setting realistic goals also provides measurable objectives that you should be achieving. This will also help you to stay on top of your progress when it comes to goal achievement.
5. Improved Business Profits and Revenues
Business coaching involves a process designed to assist business owners to improve profits and revenue. A business coach can help a business owner to dedicate the necessary time to activities that generate revenue.
Business coaches can assist with identifying your largest opportunities and strengths. This focus and clarity will assist with helping you to achieve progress much faster.
Business coaching can help entrepreneurs to pinpoint and make the most of clients and profitable services. Working alongside a great business coach will also help with capturing or creating new opportunities.
A business coach can also help you to identify the fastest and easiest ways to better revenue as well as growth.
Business coaching also involves assisting entrepreneurs to develop and identify their most important capabilities. This involves helping the owner of a business to spend more time utilizing their best skills. Business growth revolves around increasing strengths rather than improving weaknesses.
Many entrepreneurs face the problem of trying to take on too much. Business coaching can help entrepreneurs to make the most of their talents which helps the business to grow faster.
A business coach can help to improve both your time management and productivity skills. They can assist you by teaching you how to spend time on how to use your capabilities. This will result in helping you to achieve greater satisfaction and quicker business growth.