A Comprehensive Guide To Buying Your First Car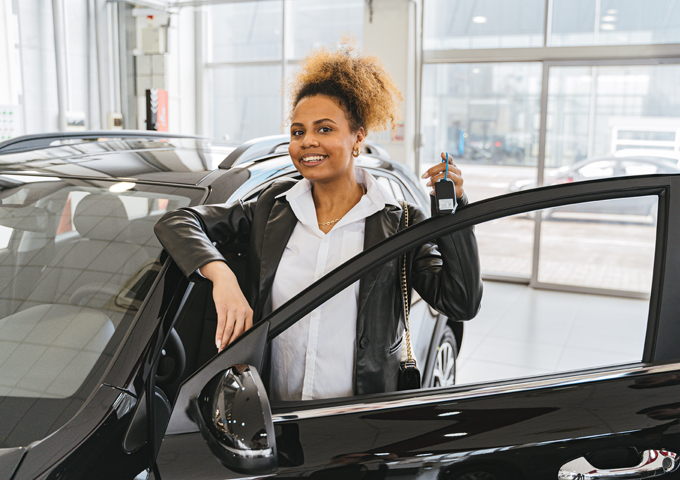 Buying your first car is an important milestone in your life. Whether you have saved money for a new car, applied for a loan, or your parents are stepping in to finance the car, it will be something that you never forget for the rest of your life. This comprehensive guide is put together to help you make the right choice when buying your first car. You won't be wasting your money when you follow this guide. In fact, we will make sure you get the drift of your dream.
Setting the budget
It makes sense to set a budget and stick to it when shopping for your first car. The temptation is to set a price and keep letting little "nice to have extras" bump you up and up. But you shouldn't budget for the cost of the vehicle, consider the running costs of the vehicle that you can not avoid including:
Road tax – Unless your vehicle is exempted from road taxes
Car insurance – Car insurance can be expensive for new and young drivers
Fuel – You will need fuel to drive the vehicle
MOT – Once a vehicle is older than three years, it should undergo an annual MOT test in order to ensure it's roadworthy. You may need to carry out any maintenance required to make the vehicle fit for driving. It may include tires, headlamps, and brakes.
Finding the first car
Finding a car is very easy these days. In fact, you can visit the local dealership, or head online and browse new and used cars. If you are planning to buy a used car from a private seller, the internet is the best place to do so. When doing research for your first car it's extremely important that ask the right people and not just someone who's going to attend the 2023 Volksworld show.
Checking things over
If you plan to invest in a new vehicle, you will be protected by law and covered by a comprehensive warranty should anything go wrong. But you should visually check the vehicle before driving it off the lot. For example, if you spot a scratch or ding once you get home, it might be difficult to prove that the scratch or ding was there before you left the lot. On the other hand, if your car is being delivered to your home, most dealers won't permit returns if you are not happy with the vehicle.
Investing in a used car is a different matter. You can buy it either from a dealer or a private seller. If you decide to buy from a dealer, you will have some sort of protection compared to buying from a private seller.
If you plan to buy from a dealer, you should remember:
Many used car dealers will be members of a trade association. They will have their vehicles independently checked. These professionals usually follow codes of practice that make sure you are in safe hands.
A used car dealer is bound by law to ensure everything they sell is:
Fit for purpose – The car should be capable of carrying out all the functions that you expect of it
Of high-quality – The vehicle should be of satisfactory quality in keeping with its age, mileage, model, and more
Legal to drive – Traders can't sell vehicles that don't meet the legal requirements of the country
Matches the description – If the advertisement says that the vehicle has central locking, it should be in working condition. If any feature described in the advertisement is missing or non-functioning, the dealer is in violation of the Sale of Goods Act.
But the dealer isn't liable for any damage that you cause through misuse or accident. They are also not liable for what is deemed fair wear and tear.