8 Essentials To Address When Moving House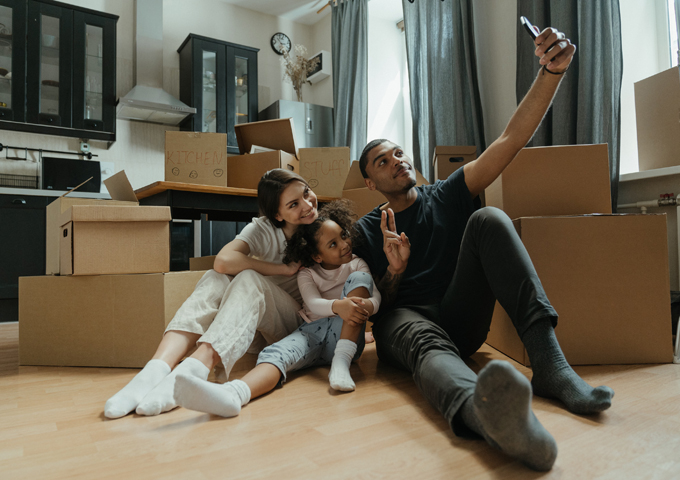 Moving house can be challenging, especially when it is your first time and you have kids, pets, and a busy work schedule, and you must sort and pack your belongings and determine if you will hire a removal company or take the DIY route and hire a moving van. We have compiled a few tips to help you figure out what to do when moving house.
1. Hand In Your Notice
Make sure you comply with the rental terms regarding the leaving notice, it can be one month or two to the planned date, but ensure your estate agent or landlord is aware of your intentions. Perhaps you have lived in the house for less than a year, then check if there is a break clause in the contract. Whichever the circumstance, it is best to have a definite moving date before handing in the notice.
2. Declutter And Book Movers
Use the period leading to your moving date to declutter the place. Take stock of the times you will take with you as you pack and label things. Start with the non-essentials and stuff you use less often. You can put some of the larger items into temporary storage to ease your packing and ensure you have enough study boxes and packaging supplies.
Also, book a removal company during that same time. Check with the British Association of Removers if lost on where, to begin with picking the best movers.
3. Prioritize The Kids And Pets
Inform the kids' current school of the planned relocation and check with the new schools to ensure placements are in order. Conversely, let their school know of the address change if you move house within the same town.
Floor planning is one of the best ways for your kid's and pet's safety. Estate agent floor plan software is available to both property professionals and private individuals around the world.
Check out "How to keep your children safe on a moving day" to learn more.
As for the pets, book a cattery, kennel, or cage for your furry family member in advance. Inform the removalists about your pets so that they can make the necessary arrangements to ensure the animals are safe on a moving day.
4. Update Your Details
Take the time to identify the different entities that need updating regarding your new place. For instance, you may need to notify your employer, dentist, internet provider, postal service, local council, general practitioner, bank, cable TV services, inland revenue, DVLA, and insurance provider.
5. Check Your Car And Review The Route
Ensure your vehicle is serviced if you will drive a significant distance on a moving day. Have the engine inspected, oils changed, fluids topped up, and tires prepped. Also, confirm the route and ensure it has stop-off points for breaks or refuelling.
6. Pack Up And Shut Down
You will step up the packing about two weeks before the moving day. The objective is to ensure you have nearly everything packed as the day gets closer. It allows you to have an organized system for the packaging and labelling to help you know what is where and how to load and offload the removal truck and start unpacking when you get to the new house. You can begin thinking about defrosting and drying out the refrigerator and clearing the kitchen cabinets, loft, and garage two or three days before the moving date.
7. Inform Your Friends
Tell your friends and relatives about the planned move, informing them of the new address, and ask them for help or support where needed. They offer extra hands to help sort the boxes and unpack, especially the large, hefty items. Check with the removalists to ensure they have room in the moving truck to avoid inconveniences on a moving day.
8. Officially Confirm
Check with the estate agent, landlord, or solicitor to ensure you can proceed with the move as planned. Also, please take note of any issues that may prompt delays and deal with them in advance; do it at least a week before the move.